Discover Tanzania's Top Safari Spots
Safari and Tanzania have become synonymous over the past few decades. In fact, safari is a Swahili word, an official language of Tanzania, meaning to journey overland.
According to Statista, a data provider, between 1.1 and 1.5 million tourists visited the country each of the five years leading up to the Covid-19 pandemic.
While some visitors head solely to Mount Kilimanjaro, Africa's highest peak, or Mount Meru, the fifth, many others are destined for one of the 17 national parks, 29 game reserves and 40 conservation areas that combine to cover about 38 percent of the country.
Seeing the Big 5 – lions, leopards, elephants, African buffalo and rhinoceroses – is the objective of the vast majority of safari operators and should be on any animal and outdoor enthusiasts' bucket list.
However, plenty of operators offer combination trips that include an ascent of Kilimanjaro or Meru with options for safari tours of varying lengths.
While there are national parks across the country, many tourists visit the main ones in northern Tanzania near Arusha and its international airport.
Tarangire National Park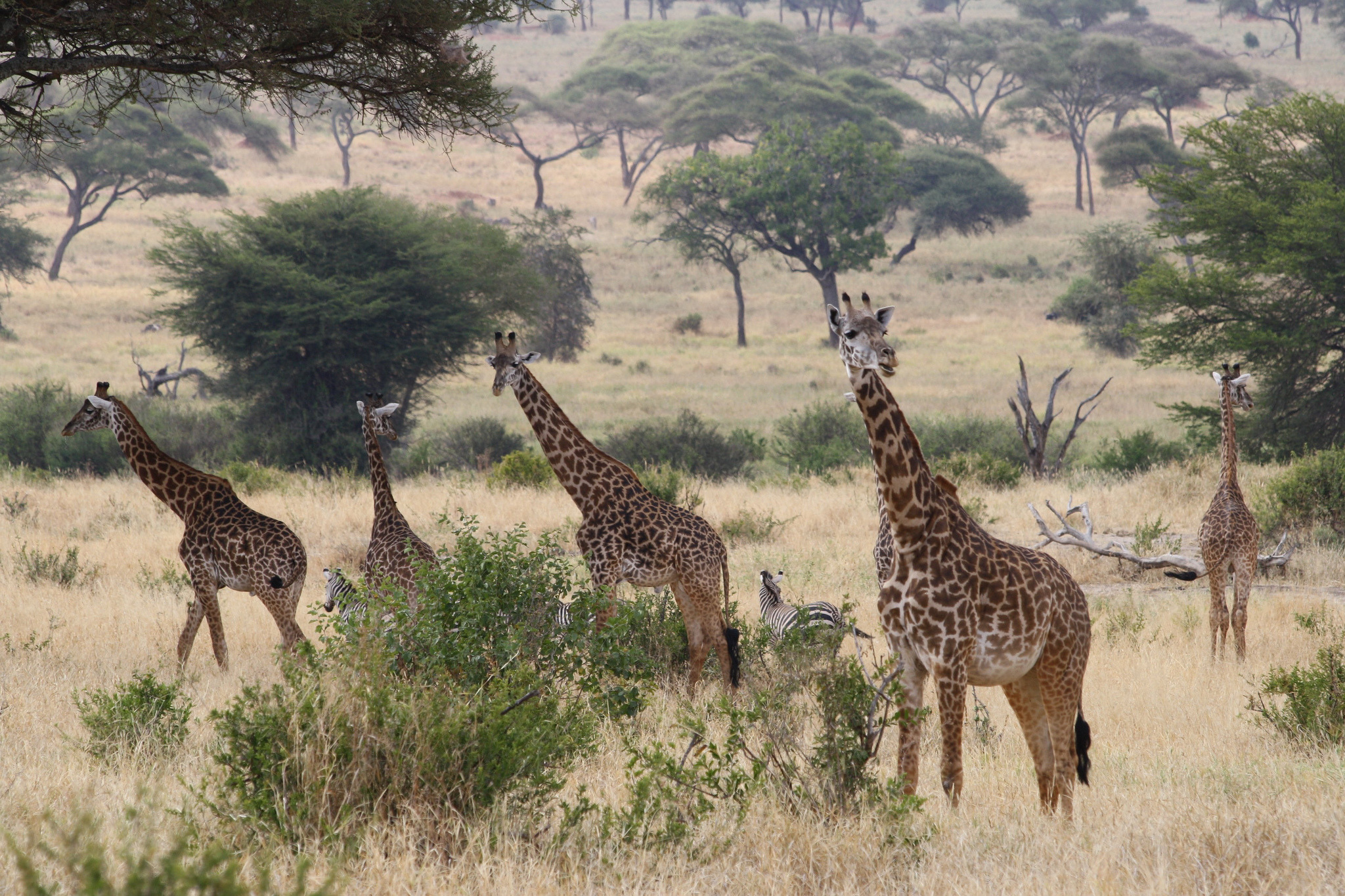 The gates of Tarangire National Park are located just 160 kilometres (100 miles) east of Mount Kilimanjaro.
Sprawling over 2,850 square kilometers (1,100 square miles), the park is home to some of Africa's most iconic wildlife. As a result, Tarangire is one of the most popular safari destinations in the north of the country.
The park comprises the mighty Tarangire River Valley, a vital source of freshwater throughout the dry season. The landscape is also defined by granitic ridges and swamps.
Tarangire is especially famous for its high density of elephants and baobab trees, which dot the landscape.
The park is home to four of the Big 5 (no rhinos), with visitors flocking to the park from June to November – peak dry season – to see them. Tarangire is also the site of the millons-strong annual migrations of the zebra and wildebeest.
Giraffes, cheetahs, gazelles and baboons are among the many other animal species found in the park. Many visitors spend a single day driving through the park before moving on to the next of northern Tanzania's safari hotspots.
Serengeti National Park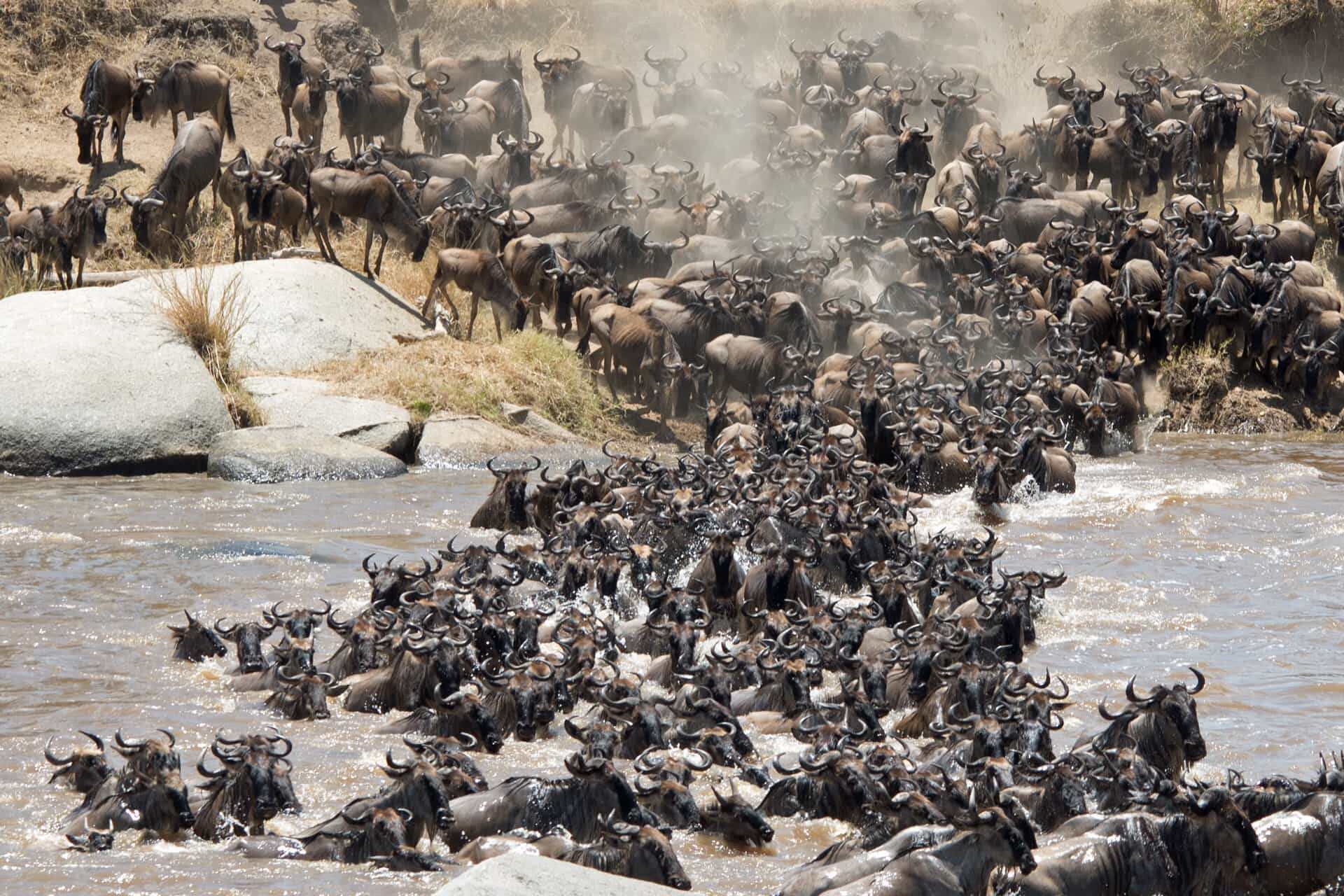 Named Africa's most popular national park by U.S. News and World Report, Serengeti National Park is home to the continent's most iconic landscape and wildlife.
Since entering the cultural zeitgeist with the 1959 book Serengeti Shall Not Die, the park has become a symbol of African natural beauty and biodiversity.
Situated 300 kilometres (185 miles) west of Kilimanjaro, the park sprawls over 14,763 square kilometres (5,700 square miles) of pristine savanna and forest in northwestern Tanzania.
Roughly 350,000 tourists visit the park each year in hopes of spotting all of the Big 5, along with the majestic, 2-million-strong annual wildebeest, zebra and antelope migration.
Known as the Great Migration, these animals depart from northeastern Tanzania in March and April of each year and travel roughly 800 kilometres (500 miles) to Massai Mara in Kenya.
As a result, March and April are particularly popular moments to visit, but many guides also offer trips during the rest of the year to see the significant populations of hyenas, cheetahs, jackals, aardvarks, hippos, warthogs, ostriches, crocodiles and hundreds of other species.
The amount of time spent in Serengeti National Park generally depends on time allowances. For a complete and immersive experience in the park, tour operators recommend spending 3 or 4 days.
However, many tours that involve climbing Kilimanjaro and/or visiting other national parks will spend anywhere from an entire day to 2.5 days exploring the park.
Ngorongoro Crater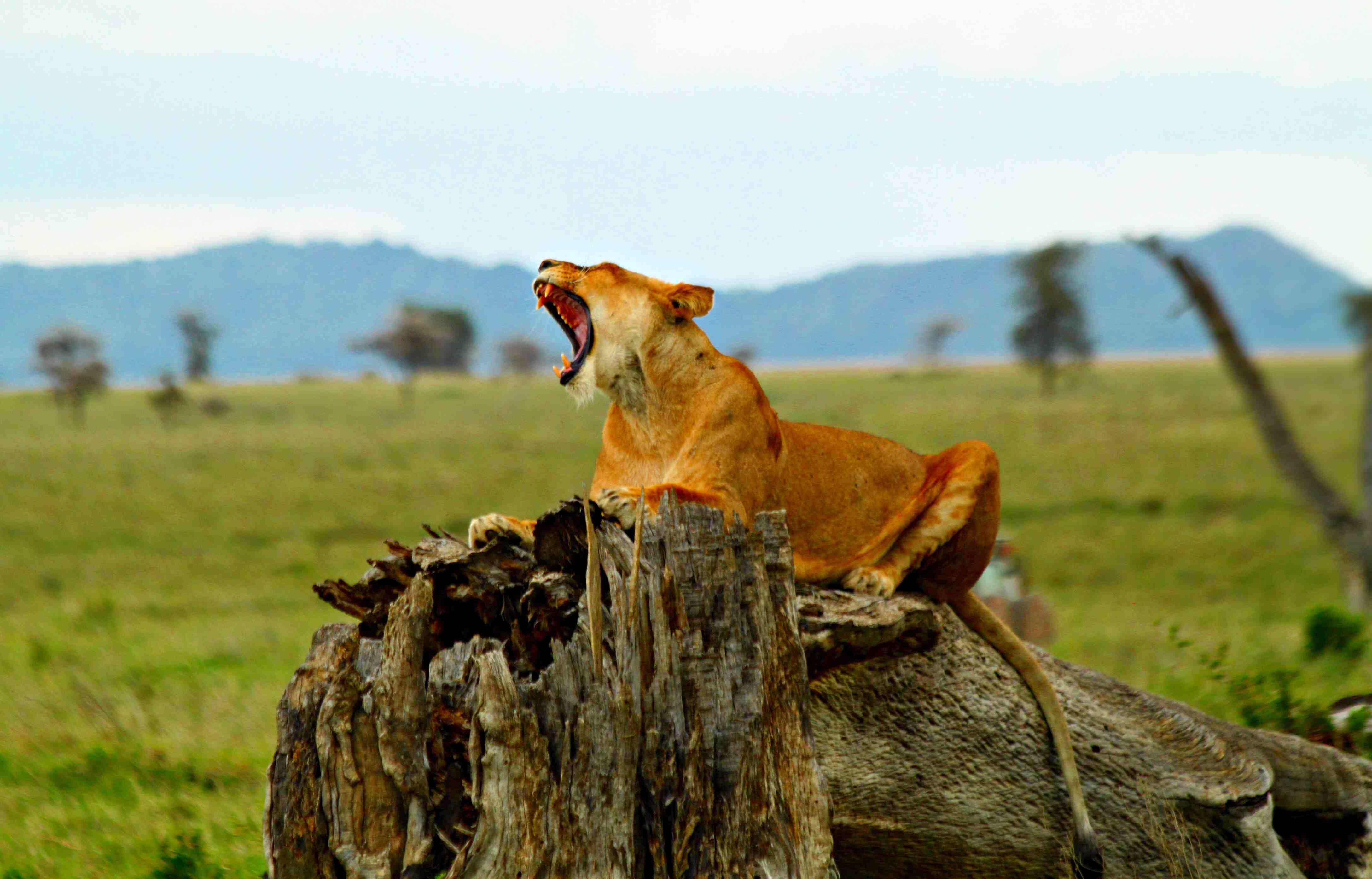 The Ngorongoro Crater is the world's largest inactive and intact unfilled volcanic caldera. Due to its immense biodiversity and unique geology, the crater was originally included in the Serengeti National Park protected area in 1930 before becoming its own conservation area in 1959.
The crater was formed between two and three million years ago when a large volcano exploded. It is 610 metres (2,000 feet) deep and covers 260 square kilometres (100 square miles), about 200 kilometres (150 miles) west of Kilimanjaro.
Among the many reasons sightseers come to see the impressive landform is to visit Olduvai Gorge, one of the world's most important prehistoric sites, and see the Big 5.
The gorge is home to the world's densest population of lions, along with many of Africa's other iconic wildlife species. Along with Serengetti Atonal Park, it is also an excellent spot to see the Great Migration.
In fact, most tourists spend a day visiting Ngorongoro Crater after Serengeti National Park. Visiting the two parks is the most common half-week safari option for trekkers whose main objective is to summit Kilimanjaro.
Lake Manyara National Park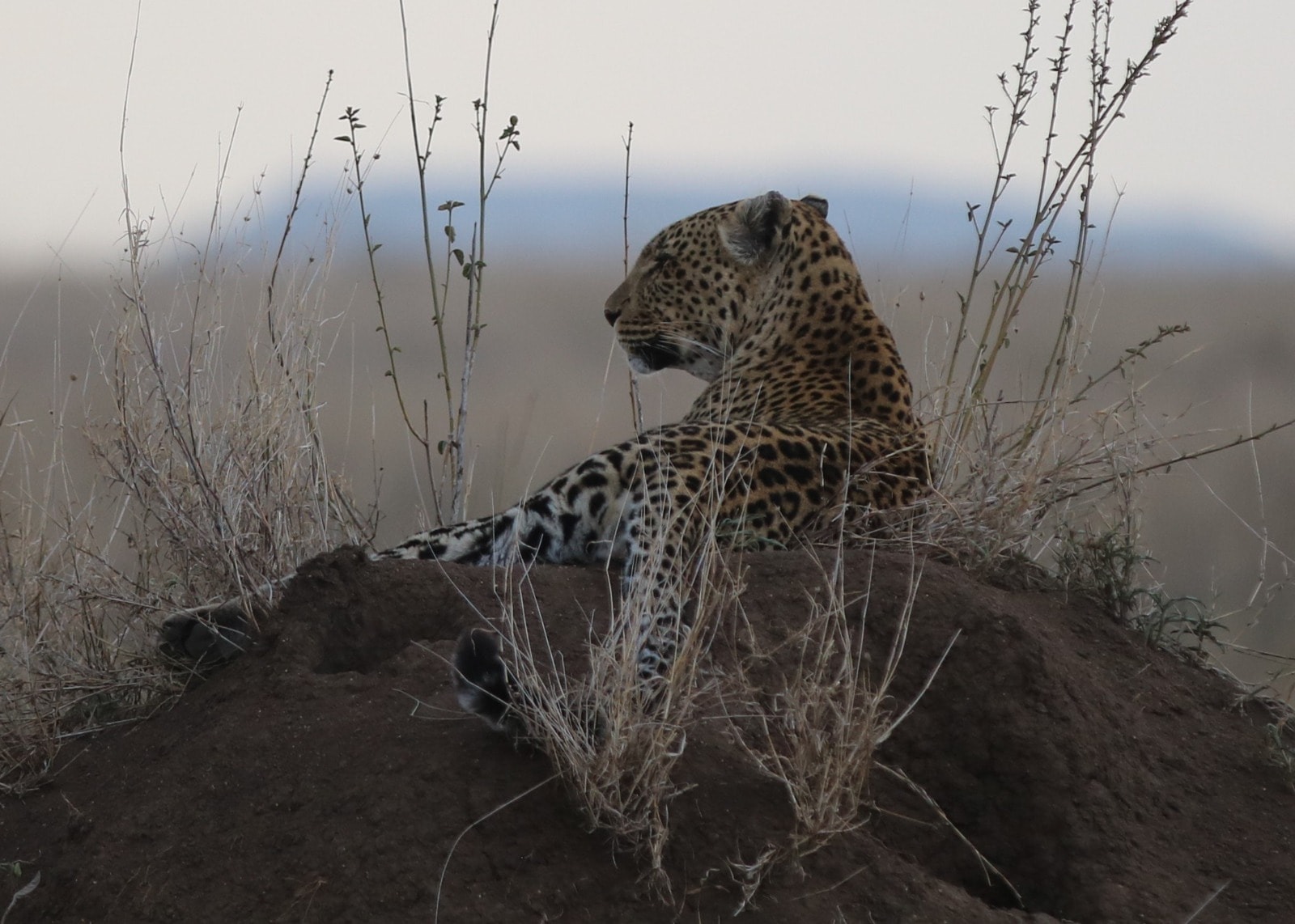 Situated about 40 kilometres (25 miles) south of Ngorongoro Crater, Lake Manyara National Park is another of Tanzania's wildlife hotspots and a popular destination for safaris.
Established in 1960, the park sits between the shallow alkaline waters of Tanzania's seventh-largest lake and the Great Rift Valley.
Lake Manyara National Park is another wildlife hotspot in northern Tanzania. Visitors usually spend a day taking the jeep tour around the circuit track in the hope of seeing the Big 5 and the more than 350 bird species that spend their days on or around the lake.
Due to its central location among northern Tanzania's national parks, Lake Manyrama is frequently visited on both long and short safaris, being the final stop on short tours focused on Tarangire National Park or Serengeti National Park. It is also the fourth stop on most week- to 10-day safaris.
Safari in Tanzania!
Whether it is for a couple of days or weeks, heading on a safari in northern Tanzania is an unforgettable experience.
Either tacking a trip to the end of an ascent of Mount Kilimanjaro or dedicating the whole time to seeing the Big 5 makes for an unforgettable experience.
Compare prices, trips and read verified reviews on ExpedReview for free. It's never too early to plan your next Tanzanian safari adventure!
Recent posted
Related locations
Related articles