Comparing the Highest-Rated Everest Guides on ExpedReview 2023
The spring 2023 season on Mount Everest is about to begin!
According to the latest estimates, about 400 climbers and another 400 to 500 high-altitude support staff have applied to climb the world's tallest mountain.
While it is too late to climb Mount Everest this spring, it is never too early to begin planning your trip to Nepal to reach the top of the world.
However, there are a few prerequisites to any Everest expedition.
First, climbers need to secure funding. According to data from ExpedReview, the average Everest expedition via the South Col cost $58,069 (USD) in 2022, with prices ranging from $32,000 to $120,000.
Once funding has been secured, the next step is for climbers to get in shape to accomplish the 10-day trek from Lukla to Everest Base Camp and then make the 3,500-metre (11,500-foot) vertical ascent from EBC to the summit.
While climbers are getting into shape, they will also need to acquire all the essential mountaineering gear for their two-month expedition into the heart of the Himalayas.
All three of these steps are crucial to any Everest expedition. However, choosing the best guide may be the most important. To that end, ExpedReview has compiled a list of the most highly-rated Everest guides on the booking platform.
Ratings at a glance
| | | | | |
| --- | --- | --- | --- | --- |
| Guide | Price (USD) | Duration (days) | Rating | # of Ratings |
| CTSS | $47,995 to 65,995 | 50 to 65 | 5.0 | 5 |
| Furtenbach Adventures | $75,321 to $214,387 | 21 to 49 | 4.95 | 7 |
| Pioneer Adventure | $35,000 - $58,000 | 40 to 56 | 4.8 | 3 |
| IMG | $49,500 to $67,500 | 60 | 4.8 | 10 |
| Tim Mosedale | $48,750 | 58 | 3.9 | 5 |
| SummitClimb | $19,450 to $39,850 | 60 | 5.0 | 1 |
| 360 Expeditions | $44,995 to $62,995 | 47 to 59 | 5.0 | 1 |
| Elite Exped | $79,456 | 60 | 5.0 | 1 |
| Seven Summit Treks | $34,000 to $50,000 | 60 | 4.8 | 1 |
Climbing the Seven Summits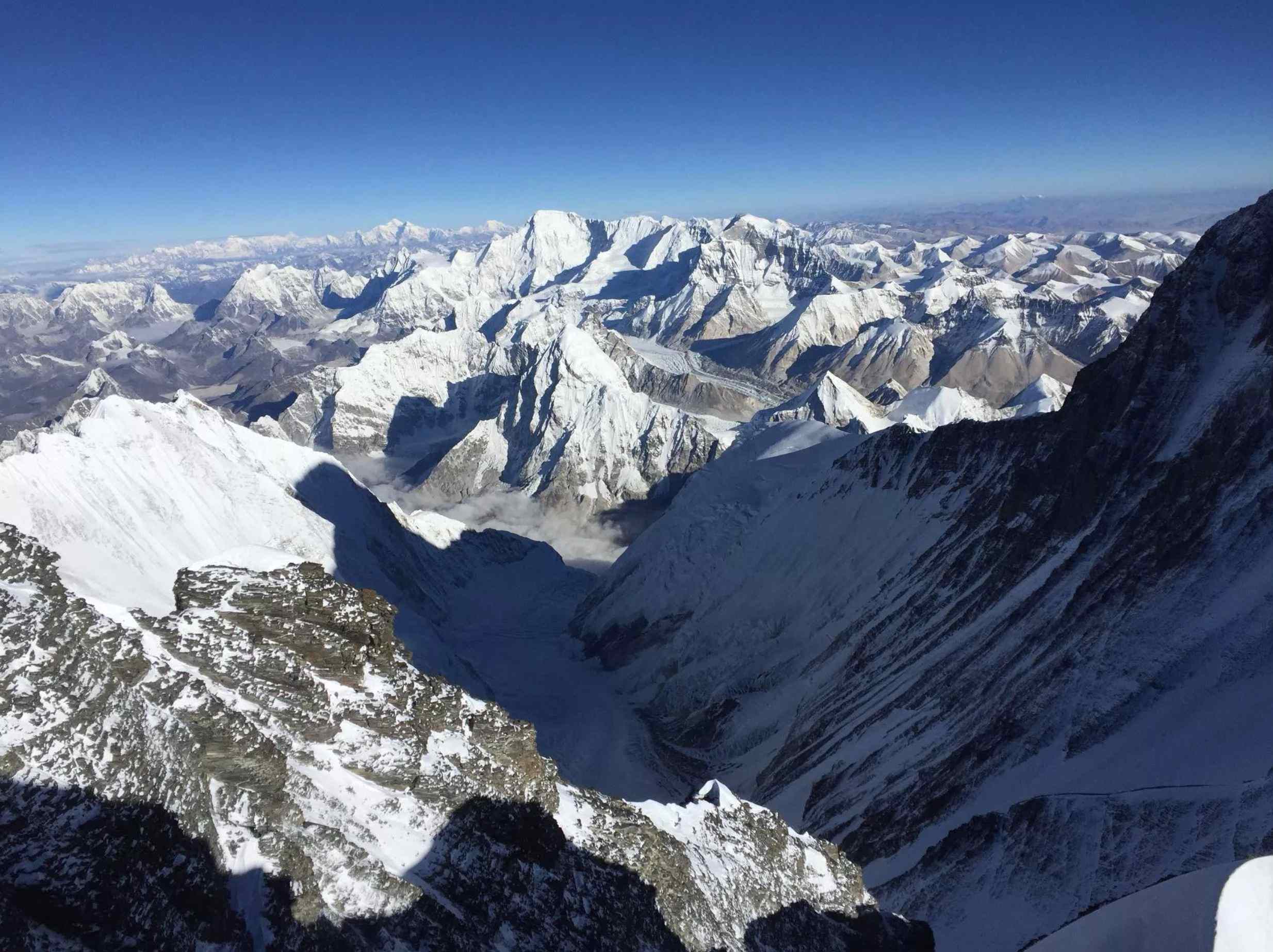 Boasting an 80 percent climber success rate on all expeditions, United States-based Climbing the Seven Summits (CTSS) has become one of the leading guides to Mount Everest and the other peaks comprising the Seven Summits.
Having guided more than 1,700 clients and counting, it is little wonder that CTSS has made its way to the top of the ExpedReview Everest guide rankings. Offering Sherpa-supported and Western-guided climbing options, CTSS has received a perfect 5-star rating from 5 reviewers for both expeditions.
Meghan B attempted to climb Everest in 2021 with CTSS. Even though she could not make it to the summit due to an outbreak of Covid-19 in the team, she raved about how CTSS handled the situation.
"The true measure of a company, and a person, is how they conduct themselves in the worst of times," she wrote. "I could not ask for a more professional, caring and engaged company and team than CTSS. The guides, staff, accommodations, skills and overall experience were of the highest caliber."
"I was one of the people unable to summit due to Covid impacting our team. CTSS did everything in their power to look at all options, but at the end of the day, made decisions with integrity and 100 percent care for clients and staff," she added. "I am so blown away with this experience. I am going to climb Vinson with them and return next year to finish Everest!"
Furtenbach Adventures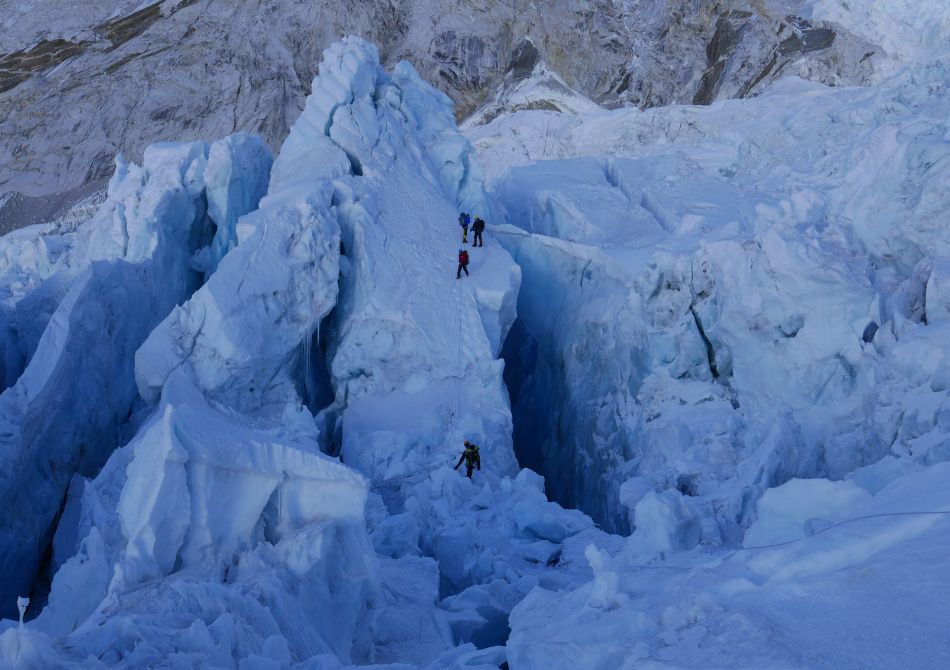 The Austrian adventurers behind Furtenbach Adventures have plenty of experience reaching the top of the world. This is borne out by the company's 5-star rating from 7 verified reviews on ExpedReview.
Along with being a pioneer of flash climbing expeditions, the Austrian company is on the cutting edge of sustainable expeditions on Everest. For the past 16 years, Furtenbach Adventures has removed litter from the mountain during their expeditions and made the first carbon-negative ascent of Everest this year.
As do many of their competitors, Furtenbach Adventures offers two types of expeditions: a 3-week flash trip and a more traditional 2-month expedition.
"Climbed Everest with them this year," added Michael W of his 2022 expedition. "Could not have been better. Superb organisation, superb guides, wonderful Sherpas and local staff. Best logistics on and off the mountain. Just perfect."
Part of the company's success comes from its use of high-tech oxygen supply systems, allowing sherpas ad climbers to carry more oxygen but less weight.
The only major criticism leveled at Furtenbach Adventures by reviewers was the company's decision to cancel a summit attempt in 2021 due to a Covid-19 outbreak. However, this was not unusual, as several other major guiding outfits followed suit.
International Mountain Guides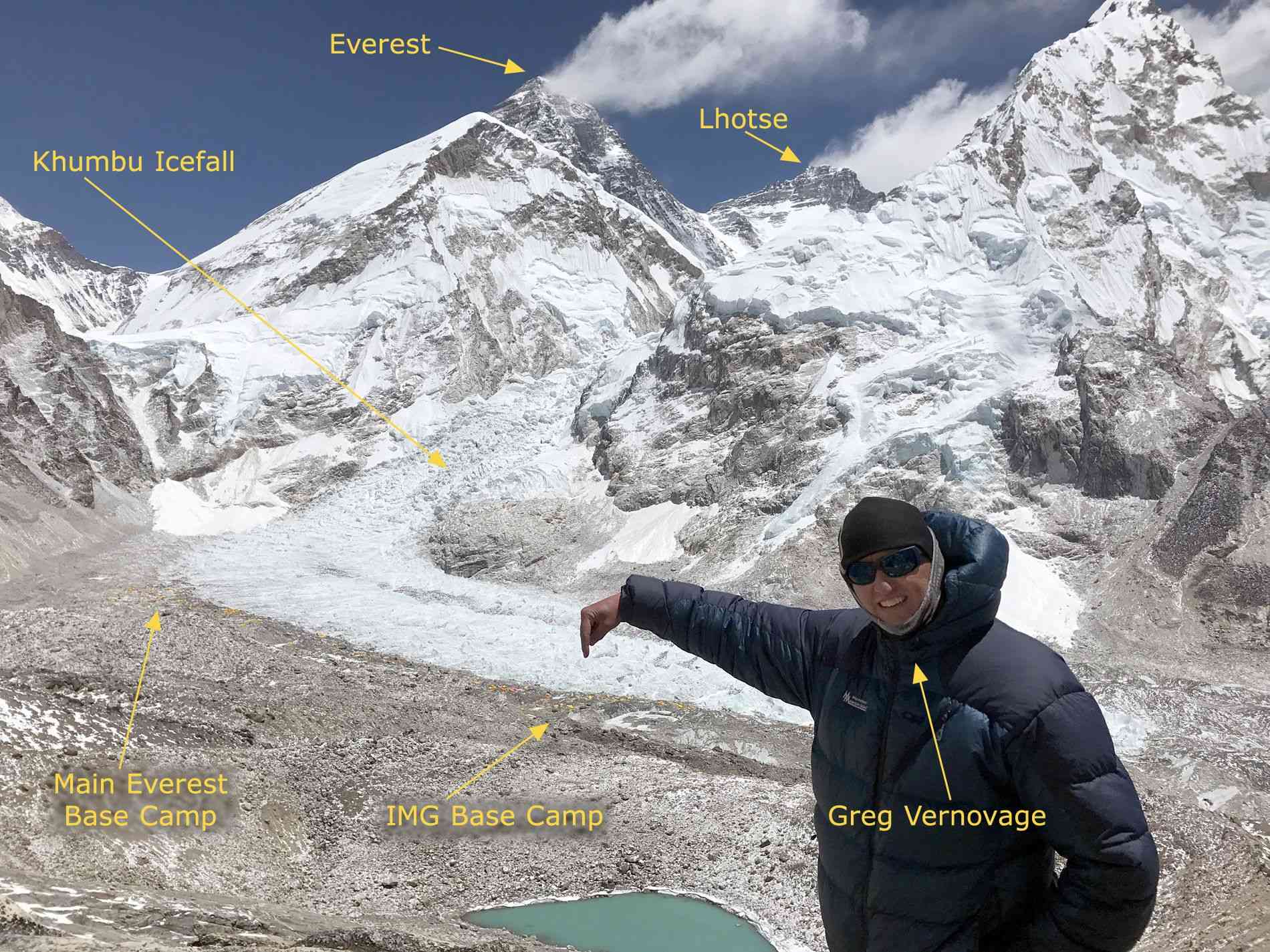 Since 1991, Washington-based International Mountain Guides have been among the leading operators on Mount Everest.
Decades of experience have propelled IMG to be among the most highly-rated Everest guides on ExpedReview, with a combined 4.8-star rating from 10 reviews for their two expeditions: a hybrid climb with additional supplemental oxygen and Sherpa support, and a classic climb.
On both expeditions, reviewers gave high marks to IMG for food, safety, value, camping/logistics and camaraderie of the expedition.
"I chose IMG for one reason, I wanted to return safely," Bart wrote about his 2016 expedition. "IMG was referred to me on that basis, and they proved their reputation. They delivered me safely home through the 2015 earthquake, and again in 2016 when I was fortunate to summit, relying on their considerable expertise in every detail."
One of the keys to the company's success is turning away potential clients they believe are not prepared to climb Everest. Reviewers also laud IMG for their attention to detail when planning logistics and professional staff.
Pioneer Adventure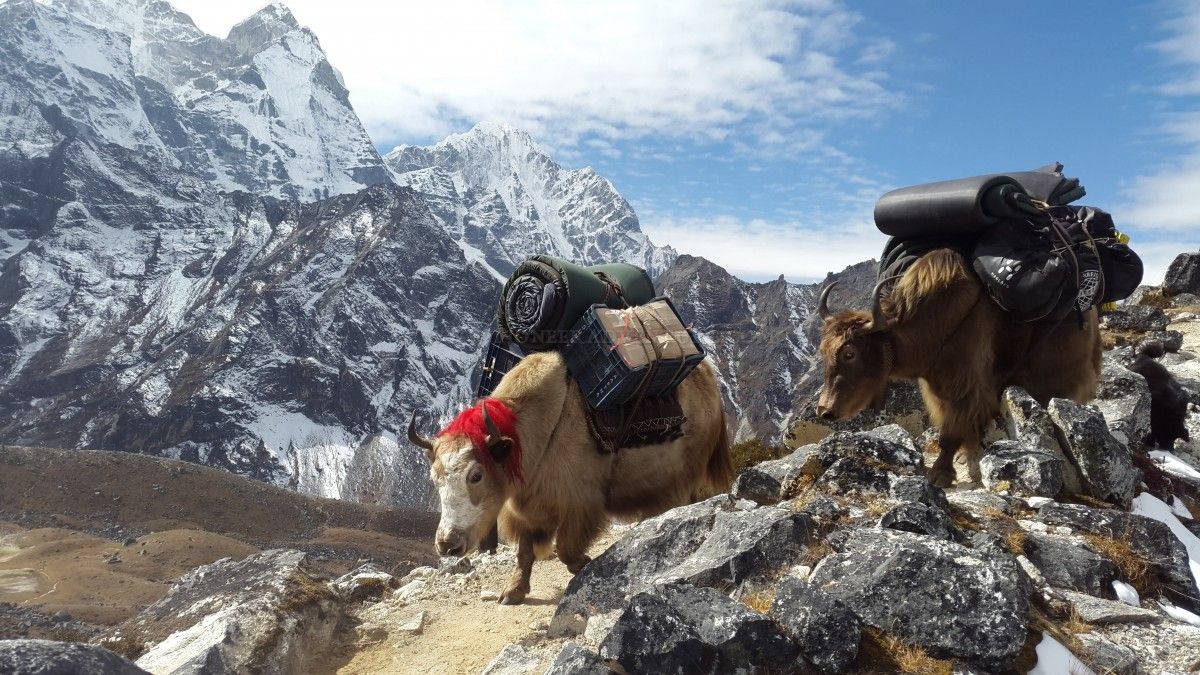 Historically, expeditions to Everest and many other Himalayan peaks have been dominated by Western guiding firms. However, Pioneer Adventure is among the Nepal-based guiding companies trying to change this.
Offering a classic-style Everest expedition that lasts between 6 and 8 weeks, Pioneer Adventure has achieved a 4.8-star rating from 3 reviews on ExpedReview.
The company, founded by former sherpas (also Sherpa), attributes its success to local knowledge of the Himalayas and an acute emphasis on safety. The company ensures all guides and sherpas complete mandatory guiding and first aid courses frequently.
"I climbed Everest via the South Col with Pioneer in May 2021 after the company I had hired originally canceled the expedition on short notice," Markus A wrote. "All who decided to climb beyond Camp 2 reached the summit and returned safely."
"Pioneer was super helpful and accommodating despite my difficult situation having to find a new company on short notice while in base camp already," he added. "Camaraderie among the very international Pioneer group of climbers was great. Pioneer guides listened well to the needs of the climbers and were very flexible."
"Quality of food and tents was slightly below the level of some Western operators, which is very understandable given the different price points," Markus continued. "Overall, great value for money!"
Tim Mosedale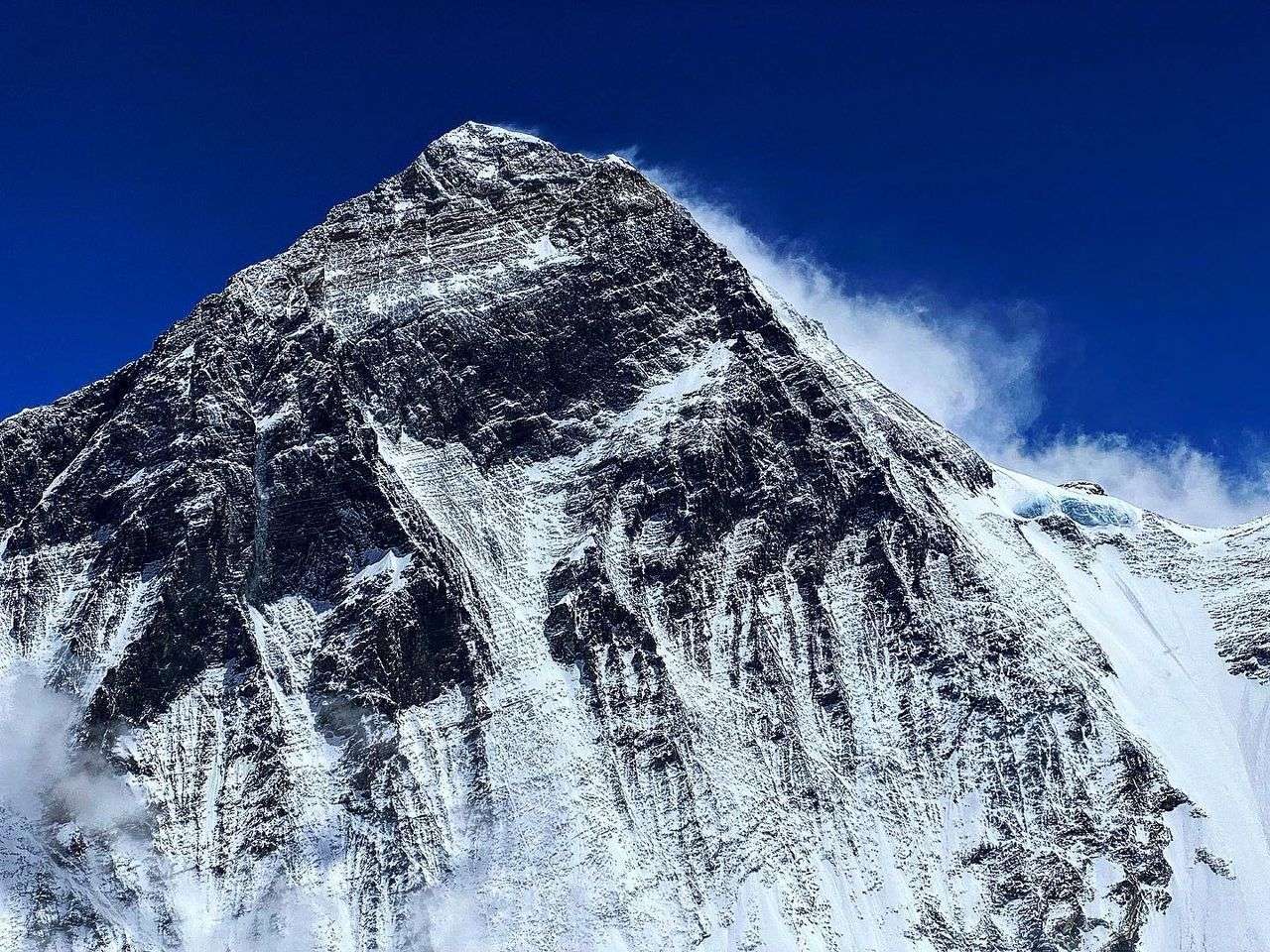 Tim Mosedale is an accomplished mountaineer and expedition leader who, among other things, offers small and less commercial guided climbs up Everest.
Over the past two decades climbing in the Himalayas, Mosedale has summited Everest six times. Currently, he is attempting to climb Everest, Lhotse and Nuptse in the same season, which has only been done by five other climbers.
Mosedale believes his experience, background in logistics and focus on safety led to the popularity of his Everest expedition, with a 4-star rating from 5 reviews on Exped Review.
Chris B, who climbed Everest with Mosedale in 2016, agreed that the level of professionalism combined with the small group size made for an excellent experience.
"The expedition was exactly what I was looking for, with it being a small team led by a highly experienced mountaineer in Tim, supported by some of the best, tried and tested logistics on the mountain," he said.
"I wanted to experience Everest in a way that I could use my previously gained extensive mountaineering knowledge and experience to the full and to feel as independent as possible whilst knowing that I had the support and benefit of decades of experience on the mountain," Chris added.
However, not everyone has shared Chris's experience or agreed with Mosedale's assessment of his success. Rory M said poor logistics and bad decision-making around the summit push were the reasons behind his 2-star rating.
"Tim runs a small, less commercial climb and while that appealed to me (along with the price tag), on reflection, it came with additional risk and lower quality than expected," Rory wrote. "Ultimately, we were at the mercy of bad decision-making from our leader."
"We made it so I won't give a 0 or 1," he added. "But the risks were higher on this trip over other (largely more expensive ones, to be fair) as far as we could tell."
SummitClimb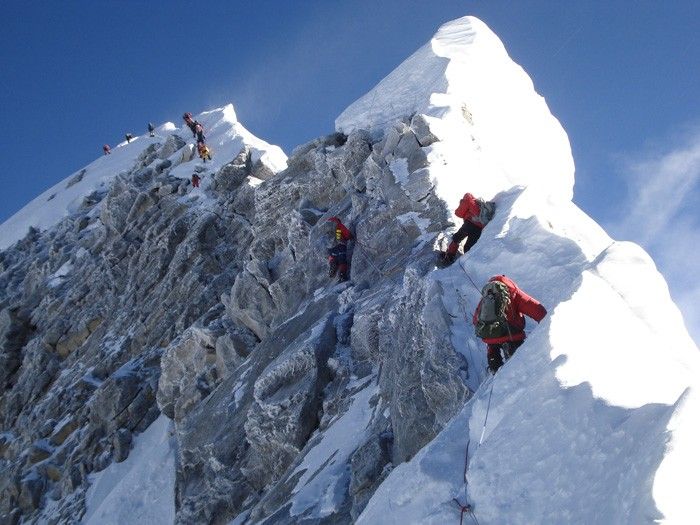 Given that the first attempts to climb Everest were undertaken by British teams, it is no surprise that United Kingdom-based SummitClimb is among the most highly rated companies offering Everest expeditions.
Led by a team of British and American guides with more than 20 years of experience in the Himalayas and supported by local sherpas, SummitClimb attributes its 5-star rating from 1 review to logistical competence.
The company boasts of knowing all the local permitting officials, hoteliers and yak drivers, allowing an expedition to flow seamlessly from arrival at the airport to the beginning of the ascent.
SummitClimb offers a classic 2-month itinerary to climb Everest with an option for a basic or full-service expedition.
Food, safety, value, camping/logistics and camaraderie of the expedition were all given top marks by Jacob G, who said of his 2021 expedition: "Great service at a great price."
360 Expeditions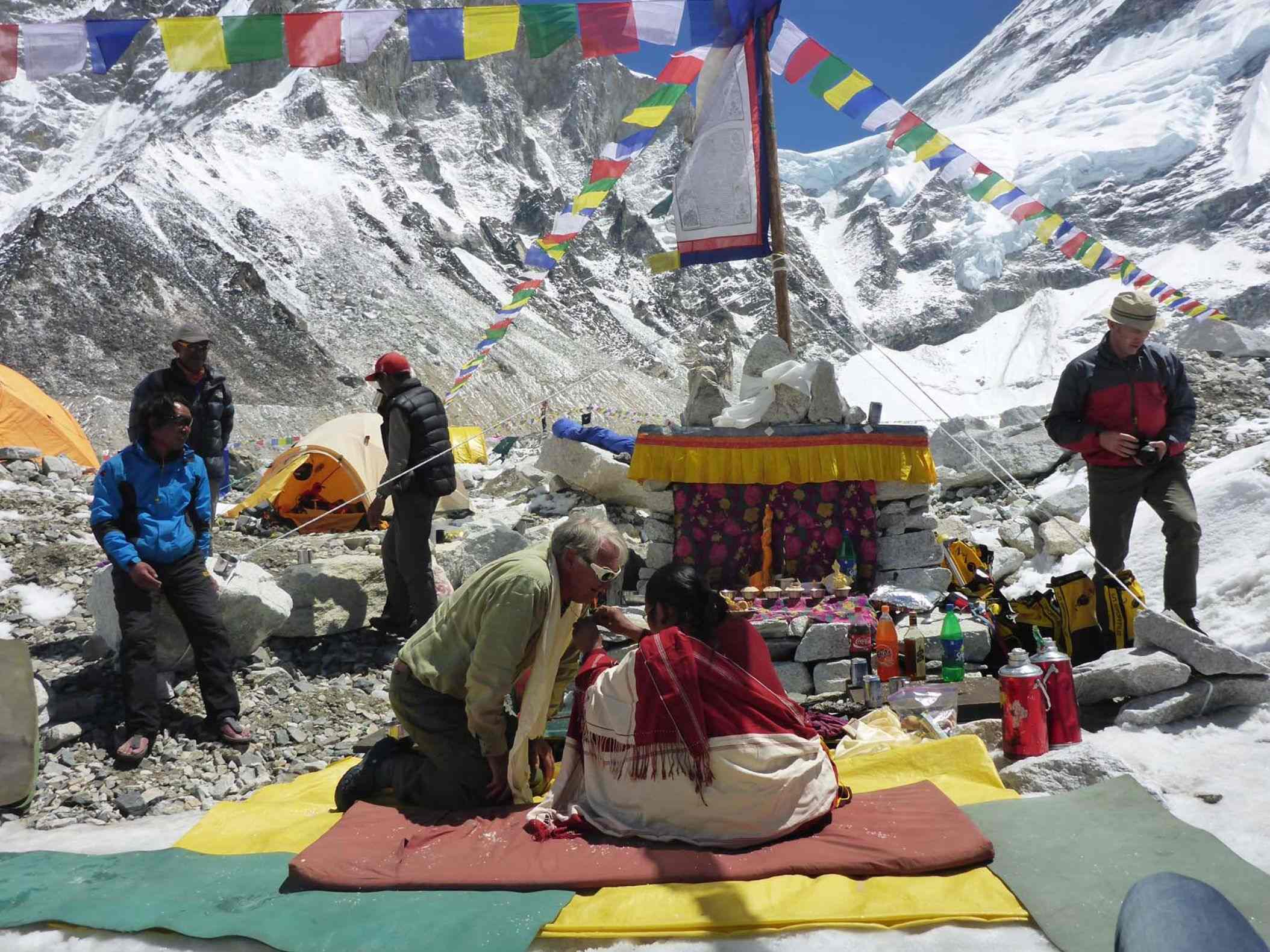 Along with Summit Climb, 360 Expeditions is another UK-based guiding service with a near-perfect rating on ExpedReview.
The company's traditional Everest expedition also has a 5-star rating from 1 review on ExpedReview.
360 Expeditions contributes its sustained success on Everest to its willingness to work with other teams, including CTSS, the amount of strategy and planning invested into each trip, state-of-the-art equipment and a "phenomenal Sherpa team."
The company's dedication to detail and safety has paid off in the eyes of satisfied clients too.
"Aside from Rolfe's excellent technical ability, his attention to detail and client care is truly fantastic," Jules E said. "He was utterly heroic on Everest in 2019, and I saw firsthand his commitment to clients."
"Like every good leader, though, he needs a good team, and he has that in buckets, including with Marni at the control centre," Jules added. "My experiences of 360 Expeditions has always been brilliant."
Elite Exped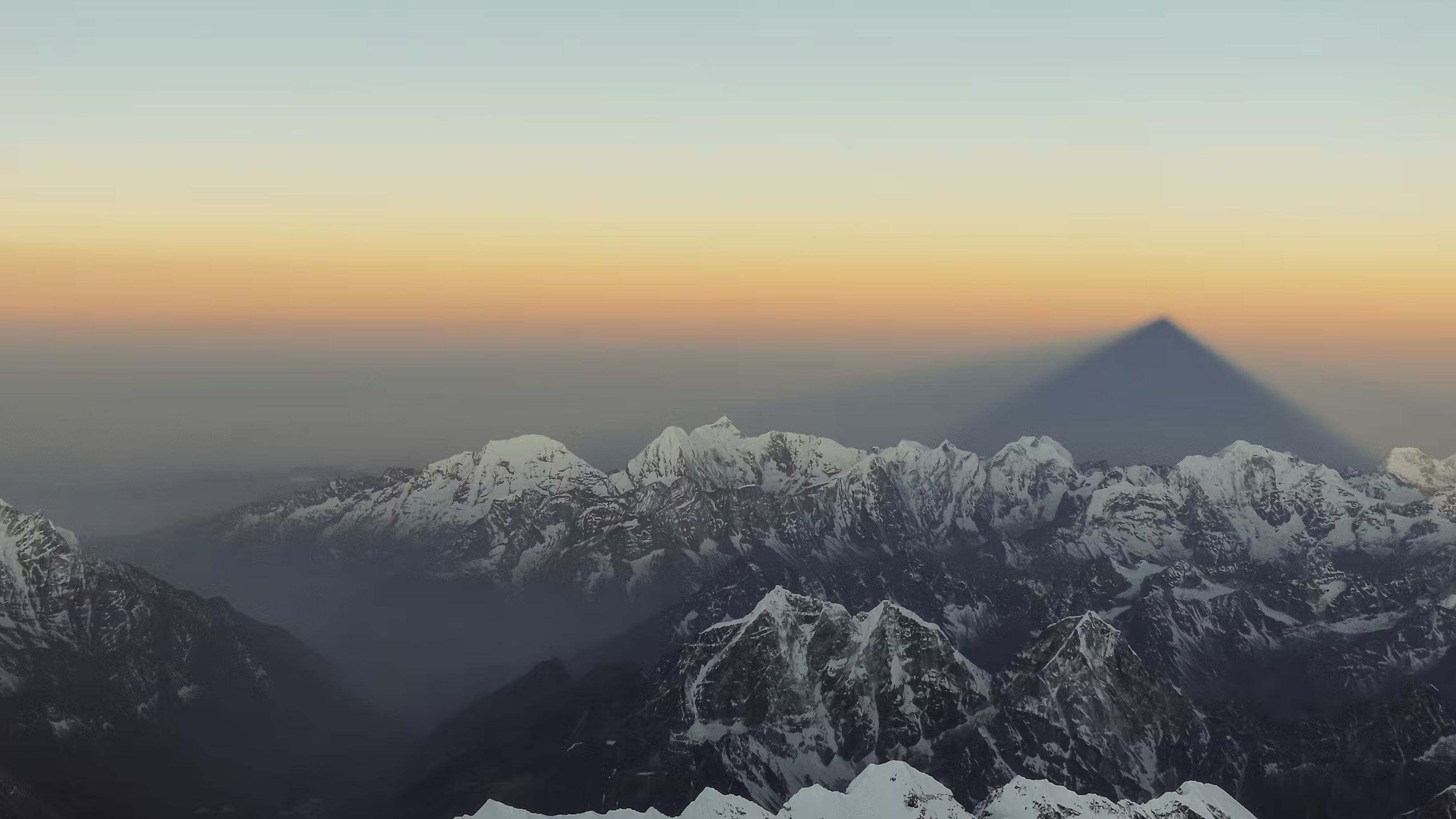 Founded by a group of record-breaking Nepalese mountaineers, Elite Exped quickly became one of the most highly-rated guides on ExpedReview.
Their combined Everest and Lhotse expedition is no exception, with a 5-star rating from 1 review.
"It was a great experience and great adventure with a professional and friendly team, also with exceptional leaders Nims and Mingma," Khodr G said. "For sure, I will do it again on the first occasion."
Elite Exped also offers a slightly shorter traditional itinerary up Everest.
The company's founders believe a combination of their experience, high safety standards and background as professional Nepalese mountaineers has led to the company's early success.
"When working together, our directors have a 100 percent record on 8,000m summits," Elite Exped says. "Perhaps more importantly, they have a 100 percent safety record too."
Seven Summit Treks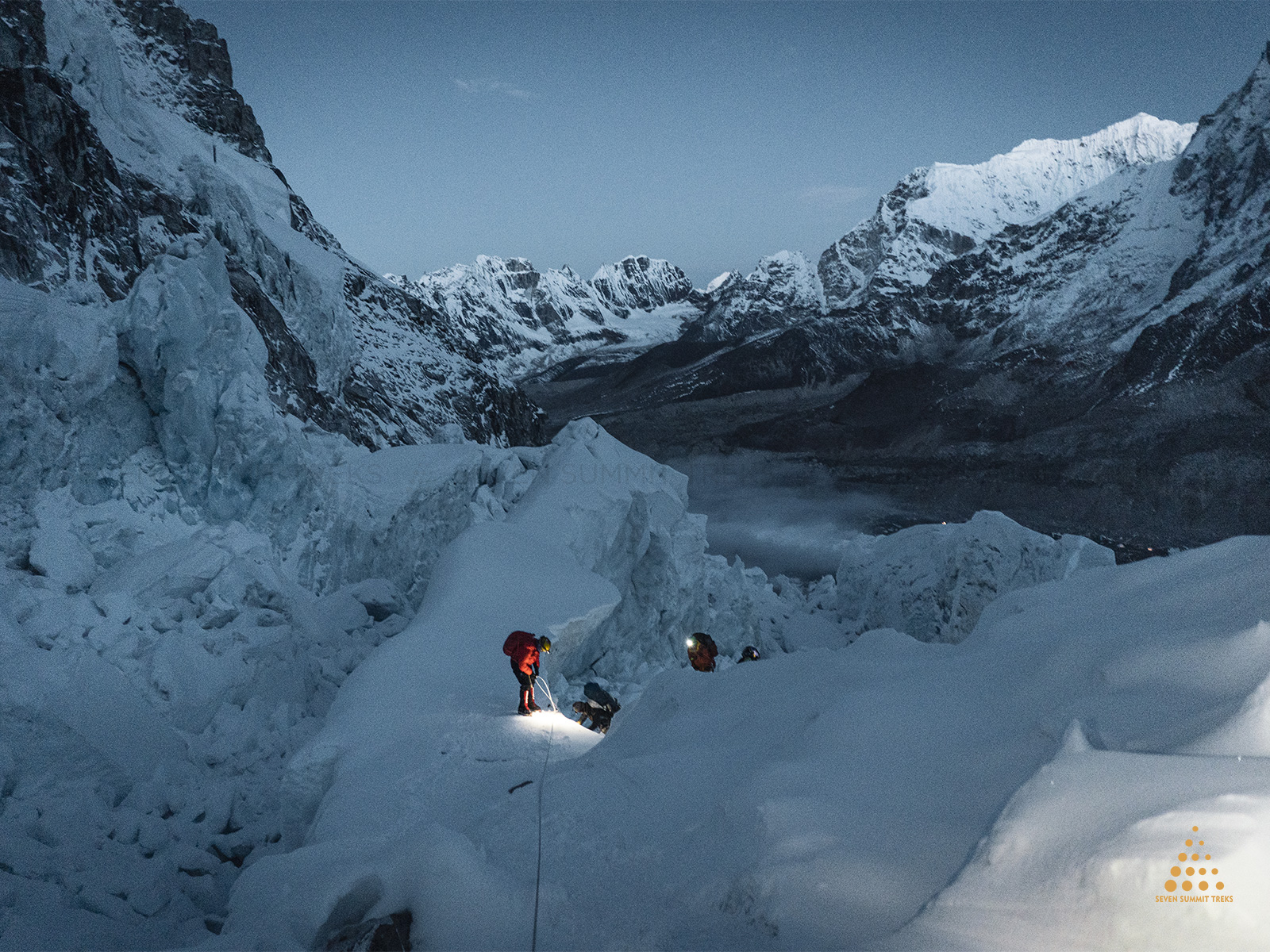 Based in Kathmandu, Seven Summit Treks is one of the best-rated Himalayan and Karakoram mountaineering guides on ExpedReview.
The company was founded by four Sherpa brothers who were also professional mountaineers but has expanded to include a network of partner mountaineers in Nepal, China and Pakistan.
Seven Summit Treks boasts a 4.8 rating from 4 verified reviews, including a 4.8-star review from the company's Everest South Col expedition.
In his 2018 expedition, Javier C said he highly rated the company's global logistics effort and "very good service." He also praised the Sherpas and artificial oxygen.
Other Everest Guides on ExpedReview
While the guides listed above are the most highly-rated on ExpedReview for their Mount Everest expedition. They are far from the only ones, all of the following offer South Col expeditions too:
Recent posted
Related locations
Related articles